A Day in the Life of: A Customer Support Representative at Intrum UK
As a Customer Support Representative at Intrum, you are the first point of contact with our customers and have the key role of representing Intrum by providing our customers with the help, support and an empathetic, non-judgemental ear. It is a highly valuable position within our company.
Lets find out a bit more about being a Customer Support Representative


At some point we have all interacted with a Customer Support Representative on the phone.  We have highlighted a few of the daily responsibilities together with what you may want to consider, if you think this key role is for you.
What is a Call Centre?
Our call centre is the operational team fielding both incoming and outgoing calls with customers.  These calls are operated via an automated dialler system.  Each Customer Support Representative will manage the calls keeping track of each individual case providing great customer service and solutions for the Customer.
Working in our Call Centre
Our call centre is a fundamental part of our business and is often the main means of communication  between our business, Intrum, and our customers.
As a Customer Support Representative at Intrum, you will need to be motivated by customer success.  You are a problem-solver and a listener, committed to enhancing our customer experience through our core values - Empathy, Ethics, Dedication and Solutions.  We are very proud of our brand and this shows through the 100's of awards we have won for our excellent Customer Service.
Fast-paced - Your day will be typically fast-paced and requires a variety of different responsibilities. 
Flexibility - Often there are times you will need to be flexible with your day to day and capable of handling any unexpected situations that may arise.
Processes - Although your role will have variety you will essentially be performing the same core duties each day, following our processes such as Data Protection etc.
Attention to detail -  The role requires providing each Customers solutions to their needs and doing what you can to solve this. This shows you are dedicated to helping the Customer by going above and beyond and ultimately helping ensure customer satisfaction.
Tailoring your calls - Each call is different, each scenario is different and requires you to be adaptable in your communication, aligning it with each customer.
Jessica is one of our Customer Support Representatives and we asked Jess to tell us about Intrum and what she loves about her job!

"When I first joined Intrum I was sceptical about joining the debt recovery industry.  The first thing that stands out is that Intrum works in a way that you would like! They brand themselves as ethical and once I had joined Intrum, I knew this wasn't just advertising but actually the way they work.

After the initial training you will join a team who all provide support with managers who are very approachable.

No two days are the same with a wide variety of calls to deal with, some fairly easy and other that are more challenging that help you to learn and grow.  You have the opportunity to speak with people from all walks of life as debt is not restricted to any specific demographic of person.  Targets are achievable with a monthly bonus paid once you meet the call quality requirements.

Job satisfaction comes from the knowledge you have supported and helped customers. You often receive customer survey feedback with messages of thanks for the service provided.

Aside from the work, Intrum is a fun place to be, fantastic colleagues, great team spirit with competitions and team social events.

I am pleased to have joined Intrum to progress my career."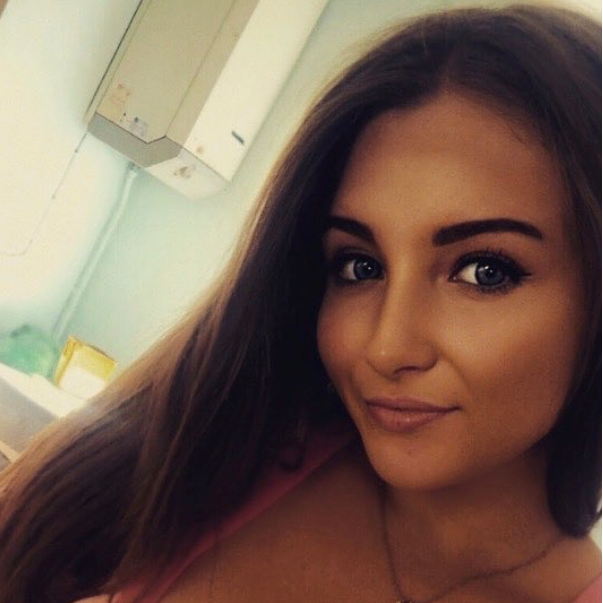 Skills gained
Whether you are a recent graduate looking to find a career and enhance your working experience, or developing the skills you have gained along the way in previous customer support roles such as face to face Customer Service, the skills developed here in our Call Centre will help you in every job in the future.
Ability to deliver fair outcomes for customers whilst working compliantly within the consumer credit collections environment
Ability to identify and work with vulnerable customers
Ability to deal with complaints and disputes
Ability to communicate effectively, whilst becoming more confident in your role
Gain skills in self awareness, self management, social awareness and relationship management
Management and leadership development
Motivational skills
Coaching and feedback
Communication
Through working as a Customer Support Representative you will gain valuable communication skills. You will need to hone your communication style and this includes engaging your listening skills and asking specific questions to get to the root of the problem.
During the induction, a course that you will attend is called advanced communication skills. The course is designed to assist you through your induction and graduation training providing you with awareness and competency in the art of communication. The course will also focus on emotional intelligence. This may be a new term for many of you, but emotional intelligence is an essential requirement for your role.
Progression
This role is where many of Intrum's staff have started their careers! Take a look at our Meet our People page where you can find some of our colleagues who have gone on to progress in other roles - a great way to see what kind of career path you may be interested in for the future! 
As we continue to expand year on year we spend as much time recruiting internally, as we do externally this brings about plenty of opportunities to explore different avenues within Intrum and really get to know how we work as a business whilst all the time expanding on your skills!
Training
Our In-house training team are here to get you started.  They will help you bring the skills necessary for the role to the surface and through this, understand your responsibilities. 
Viewing your role as an essential part of our Customers experience will ensure you get the most out your role and enjoy it!
As you undertake your induction, you will learn more about the people, policies, and procedures we have in place to help us achieve our company goals and aspirations. Our learning & development facilities are exceptional and offer all employees the opportunity to learn in groups within our classroom based sessions or at their own leisure through our digital platforms. We are committed and dedicated to the ongoing development of our employees.
As experts in training and coaching, the team will always be on hand to assist you with your development needs and we cant wait to have you onboard.
Interested in becoming a Customer Support Representative, or to apply for other roles at Intrum UK, please see our Careers Page. Come join us!